TrulyDRY Carpet Cleaning www.trulydry.com will get your carpets and upholstery clean – call us at 

661-476-7775.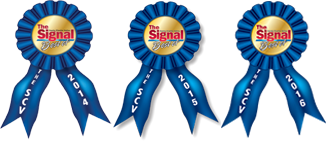 Are you tired of looking at all of those stains on your upholstered furniture?
If it's been a while since you had your upholstered couch and chairs cleaned, TrulyDRY Carpet Cleaning can do a great job with our Aridex system. This unique system's upholstery cleaning agent is only 10 percent moisture when applied and is also ideal for fabric-covered office partitions, carpet and upholstery spot removal, stairs and risers, as well as vehicle interior detailing.
When we clean your furniture there will be no over-wetting, no shrinkage, no sticky residue and you'll see the results immediately. That upholstered couch you've got over by the TV will never look better!
And when it comes to carpeting, we're the place to call.
Nothing beats carpeting for adding style and pizazz to your home. It adds warmth, comfort and feels good on bare feet. But because of all the traffic it encounters, carpeting tends to get pretty dirty over time. In fact, it's a germ hotspot and can be 4,000 times dirtier than your toilet seat, according to Men's Health.
Bet you didn't know that!
"Rugs are botanical and zoological parks," microbiologist Dr. Philip Tierno told the magazine, adding that they can have many different organisms living in them.
So what's the best way to clean a carpet? There are plenty of methods out there, but Truly Dry Carpet Cleaning's Host system gets great results and it works in an environmentally friendly way. No small farm animals or domestic pets will be harmed when our carpet technicians come to your home to do a thorough cleaning.
You'll be amazed at the results when we are finished and you'll also be able to walk on your carpet right away – no waiting around for it to dry!! 
So the next time you need your carpets or upholstery cleaned, call TrulyDRY Carpet Cleaning at 877-476-7775 for service in Los Angles and Orange  counties.